"I don't trust him...he has an agenda." "I never liked her. I always felt she had an agenda."
We have all heard that said before. Mostly about politicians. I have often said those things myself. I've been pondering this thought for a few days now. Truthfully, we all have an agenda. And, be honest...would you really vote for someone without any kind of agenda? Some flim-flam person who bounces around according to whatever the consensus wants? I wouldn't. I want someone leading me who knows what they believe and knows what they want. I think the reason we say that is because their agenda doesn't line up with ours. Or perhaps it's because it's not revealed.
Think about that word---agenda---for a moment. When we go to any kind of meeting, there is usually an agenda; sometimes it's printed for us so that we can follow along. Freedictionary.com defines agenda as "a list or program of things to be considered." (in my experience, those "things to be considered" were not typically considered, but already decided upon...but I digress...). Wikipedia lists the following: A political agenda is "a set of goals by an ideological group." There is actually a book used in Lutheran worship which is called the Agenda (also called the Liturgy). Lotus Agenda is a software program used to manage personal information, and we use an agenda for our own personal planning. There are even two U.S. towns with the name Agenda (I wonder if the townspeople are required to keep very orderly information).
Ah, but here is where it gets tricky...the definition we all use in referring to those sneaky politicians, or sadly, sometimes people in ministry.One of Mirriam-Webster's definitions is "a plan or goal that guides someone's behavior, and that is often kept secret." Ah, yes, that's the agenda we're talking about. I'll bet each one reading this can remember, maybe not clearly, but remember a time, place or person(s) in which circumstances pointed to an agenda. Dig deeper...when have you had an agenda? Ouch.
Interestingly, God, our Creator had an agenda. Yes, He did. He kept things hidden, but He revealed them in His time. The angel Gabriel revealed to Mary that she was to give birth to a son and to give him the name Jesus. An angel appeared to the shepherds informing them that today in the town of David, a Savior has been born to you; he is Christ the Lord (Luke 2:8-11). Jesus was the agenda. His behavior was guided by His Father, and, from what we know, it was pretty much kept secret until he was about 30 years old when He was baptized by John the Baptist. (Matt 3:13-17)
I think that this Jesus guy had a definite agenda! He revealed it as He went along, but it wasn't until the day He hung on the cross, when He died and the
curtain of the temple was torn in two from top to bottom. The earth shook and the rocks split. The tombs broke open and the bodies of many holy people who had died were raised to life...When the centurion and those with him who were guarding Jesus saw the earthquake and all that had happened, they were terrified, and exclaimed, "Surely he was the Son of God." (Matt 27:51-55).
Now
there
is a picture of a
man with an agenda. It was further revealed on the day of His resurrection (when, by the way, there was another earthquake) and an angel revealed to Mary Magdalene that
he has risen, just as he said. (Matt 28:5).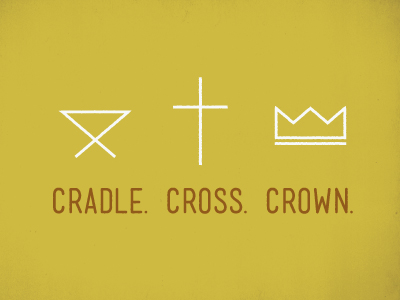 God the Father has an agenda. It's Jesus. Prophecy fulfilled. Daniel said that God
reveals deep and hidden things (Dan 2:22)
and that
there is a God in heaven who reveals mysteries (v28).
Because Jesus has sent the Holy Spirit to us to teach us
(John 14:15-26)
, we need only open our eyes, ears and hearts to experience God's agenda-for Jesus to be revealed. Let's ask the Holy Spirit, the Spirit of Truth to reveal Jesus to us today...so that we may proclaim, like the centurion, "Surely He is the Son of God!" Show us your agenda, God!
Blessings Along the Path,
Mary
Song of the Day:
God Is Here (Darlene Zschech from the Revealing Jesus project)
NEW! Book Recommendation!
(Don't worry; I won't recommend one every day! I just bought this and it's very fitting with today's topic! If you want to delve further into this topic of Jesus being revealed--the author is a Messianic Jew---Don't get confused with a similar book, The Kosher Jesus-that one I am not recommending)
The Real Kosher Jesus: Revealing the Mysteries of the Hidden Messiah (Michael Brown)