I have a Twitter account but I don't know what to do with it. I have the app on my phone, as if I would just tweet away. When I set it up, it made me follow like 10 people before it would let me actually create my own account. I guess the idea is that if you follow people, they will follow you. This account is designed specifically for this blog, which, if you hadn't noticed, is Christ-centered. My only follower was a Jewish man I'd co-acted with in a play. He quickly stopped following me when he discovered, I suppose, that I was trying to convert him. It wasn't personal, really!

I really don't like Twitter, nor do I understand it. I followed a bunch of people, like Joyce Meyer, Beth Moore, Chris Tomlin, Kari Jobe---very well-known people. They didn't follow me back. I followed a bunch of people from my church. They didn't even follow me back (I thought that was very "un-Christian-like"). I felt like I was in high school and was the class loser. I stopped tweeting. No one liked me. And I didn't like them either. And I really didn't care what they had to say in 140 characters or less, or whatever the maximum is...I can't talk in less than 10,000 characters anyway, so it was pointless.
Setting up this blog was a lesson in technology that caused great anxiety and stress. I am not technical, nor do I ever hope to be. I have no desire to learn anything technical. I prefer to leave the technology to my techie husband, but he was busily ignoring me with his head in his laptop---probably hoping I wouldn't ask him anything he wasn't prepared to answer. He's a techie, but he hasn't caught up with Twitter, blogs, and the like. He still writes in code, whatever that is. I was on my own.
I had visions of fame-sitting in my corner office typing my blog and leaving all the technical stuff to my tech-savvy assistant, who joyfully satisfied my every technical and clerical need, without the need of reimbursement in the form of a paycheck. But the bubble popped before it even had time to grow.
I still don't get a lot of this blogging stuff. The learning curve is huge! My bird doesn't tweet, and oh, I don't have an iPhone. I have a Droid. It is still a "smart" phone. Unfortunately, my phone is a lot smarter than I am. It even knows how to call people before I tell it to...like when I'm texting someone at 10:30 at night and all of a sudden, I hear my phone talking to me...I've somehow called that person. At least I know I haven't woken them up if I was just texting them. I still don't know how to use the call waiting feature. I somehow make 3-way calls when I don't intend to. If my smart phone had eyes, it would be rolling them at me, I'm sure.
The Land of Faces is another conundrum. When my dear friend passed away, lots of mutual friends changed their profile pictures and cover photos (Note: I just had to go to Facebook to my cover photo to find out what it was called!) to include pictures of her. I wanted to do the same, but could not for the life of me figure out how to change those things. Uploading, downloading...everyone else seemed to just throw those things up there...it took me a half a day! And I just noticed that someone posted something on Facebook via Twitter... that boggles my mind. Why go through all that? Just post it directly.
Don't even get me started on this hashtag thing. I can't even use the # symbol anymore, because that now means "subject". Was it always called a hashtag? Did it always mean "subject"? And where exactly am I supposed to enter this #subjectmatter? Just put it in my browser? The sarcastic me likes to put #hashtag on some of my Facebook posts just to see if people are reading my posts. The whole thing is idiotic and just makes for more work! And I really don't care what everyone else has to say about my idiotic #subjectmatter.
Forget Instagram, Flickr, Meetup, LinkedIn and Pinterest. I don't get those at all, so I can't even discuss them. In order to keep up with all this "social media," one has to become very anti-social. It's very time consuming!
I am finding that as I age, technology seems to be getting more confusing. It keeps changing and I'm not ready for the changes, nor can I keep up with them. I see babies scrolling through their parents' apps to find their own. Kids who come to my house would most likely look at one of my kids' old Fischer Price toys, shake it, and ask me, "What does it DO?"
It is such good news to this old lady's ears that Jesus Christ is the same yesterday, today and forever (Heb 13:8). Isn't it wonderful that we can pick up God's Word and it never changes? If we've fallen away and come back after a time, we don't have to worry about the learning curve, the updates, getting with the program. We don't have to tweet to Jesus and hope that if we follow Him, He'll follow us. We follow Him...period! If you send a friend request to Jesus, He'll gladly accept it. It's not a popularity contest with Jesus. He loves, accepts and leads all who tweet, friend or text Him. He wants us to keep it simple. In the complicated world of making things easier, the Word of God is still the same. Still simple. Still unencumbered. Call to me and I will answer you...(Jer 33:3) Come to me, all you who are weary and burdened and I will give you rest (Matt 11:28).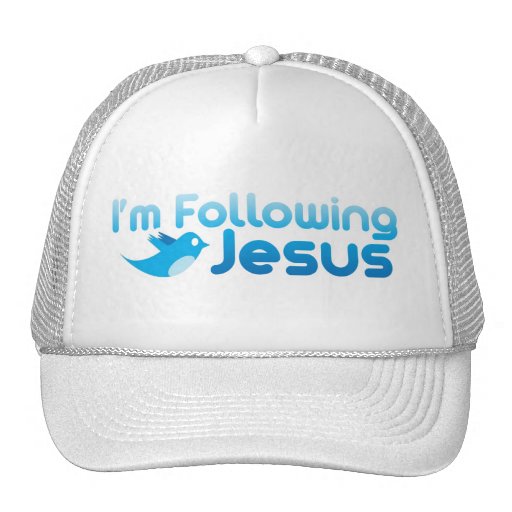 Oh, thank you Jesus, that we don't have to be tech savvy to figure you out! Thank you that in this ever-changing world, you are the one Constant, the one thing that we can count on that will never change! Ah, that makes all the stress just ooze out of me. It makes me relax, fall into His arms, and know that He is not checking his email, tweets or Facebook accounts on his smart phone while we are relaxing in one another's company!
Blessings Along the Path,
Mary
Song of the Day
God's Love Never Changes (Dick & Mel Tunney)