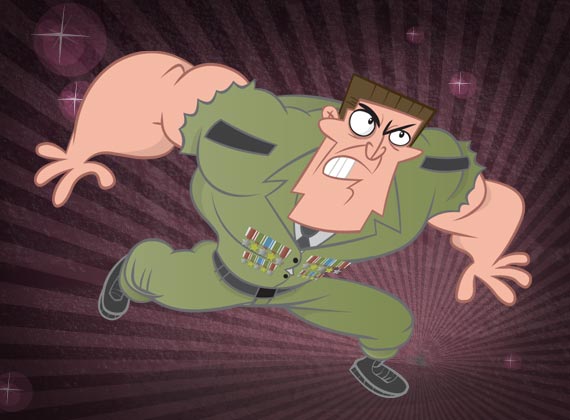 A friend and I were chatting on Facebook the other day and she told me that a particular operation was barbaric because of the amount of blood loss. She typed, "The actual surgery is very bloody, because major attitudes are severed to release (the organ) from the body."
Stupid auto-correct. Of course, she meant major arteries are severed.
We had a good laugh over that, but I thought, this is too good to pass up...major attitudes being severed. Let's just go with this metaphor.
We all have those---attitudes. Sometimes they are minor; sometimes they are major. They all get in the way of our spiritual growth. We cannot grow in grace and become more like Christ if our attitudes are in the way. We cannot stand in the presence of a Holy God, expecting favor, when we are holding an unfavorable attitude toward someone or something else.

Bear with each other

and forgive one another if any of you has a grievance against someone. Forgive as the Lord forgave you (Colossians 3:13).
I believe that the extent of our attitudes (minor/major) is determined by how willing we are to let go of them. Some of us hold on to our attitudes like a child clutches a favorite blanket. I will not be moved. I will not give this up. This is my security. This is what defines me. Don't ask me to change. I have a right. This is mine. You owe me.
An attitude is "a settled way of thinking...typically reflected in a person's behavior." If we are settled on something, not willing to be moved, and it is reflected unfavorably in our behavior, we will remain stagnant in our spiritual growth. If we truly want to reflect Christ, and if we want to live in contentment and peace, we must give up our attitudes. But it's not always easy. Our flesh desperately wants to hold on to that sense of entitlement, that anger. It feeds on self---being selfish, self-absorbed, self-centered. We can't give up our attitudes on our own, because our attitudes are all about us! We need a Helper. Create in me a clean heart, oh God, and renew a right spirit in me (Ps 51:10).
That's when the Surgeon has to come in and sever the major arteries/attitudes around our heart (and the heart is surrounded by major arteries) in order to hold it in His hands, massage it, make it soft and pliable. Oh, it's bloody. It can be a lengthy operation. And it will exhaust us. We will need to rest from the process of having our attitudes released from us, and settle into restoration. But in the end, we are healthy, healed and whole--filled with the spirit of God and the spirit of peace and love. Now, we can stand in the presence of a Holy God, not with an attitude of expectancy, but an expectant heart. Not with a sense of entitlement, but with a sense of gratitude and awe. Have Your way, Lord, have Your way.
Blessings Along the Path,
Mary
Song of the Day:
Have Your Way (Highlands Worship)