A few weeks ago, my mother underwent triple bypass surgery. She is now in rehab on the road to recovery.
Last night while we were visiting, her roommate made a comment that I haven't been able to forget:
"I'll never dance at my grandson's wedding."
I didn't want to pry, but it seemed like she wanted me to know. She had a knee replacement, and I thought that maybe she was having complications that would prevent her from walking or dancing. But wasn't that why she was in rehab?
"I won't be alive."
Okay, now I had to pry. Did she have cancer or something on top of the knee problem?
"Why do you say that?" I asked.
"He's one. He won't get married for at least 20 years. I won't be here then."

Being the Positive Polly that I've become, I had to encourage her. Actually, I really wanted to slap her. I don't know how old she is, but she certainly isn't of the age where dying is a reality anytime soon.
"You don't know that. You need to be positive."
She scoffed. I guessed that she wasn't a very positive person. She was more like a person with a doom and gloom outlook.
I thought of how Jesus asked the man lying by the Pool at Bethesda, "Do you want to get well?" (John 5:6) Some people identify with their maladies. To take that away would cause them to redefine who they are...they've lived too long that way...to give it up is scary.
No, thank you. I'd rather continue to complain.
I didn't say much else because I'd only just met her. I wasn't sure how much I could say without overstepping boundaries; I certainly hadn't earned the right to slap her yet.
Or maybe I was just chicken.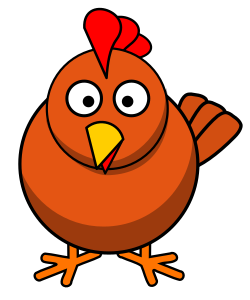 I thought about her words last night and again this morning. Here is what I wish I could have said to her, and maybe, if the opportunity arises, I just might be able to:
You don't know if your grandson will get married in twenty years, thirty years or even if he will get married at all. Enjoy him now.
Not one of us knows the day, the hour or the moment of our death. Enjoy life now.
By focusing on what you think you'll never do, you miss what you can do right now. Celebrate who you are now.
Enjoy your grandson's milestones. Enjoy the smiles, the laughter, the love and hugs he has to give you now.
I have a friend who lives her life in a wheelchair. When I asked her about dancing, she told me, "I dance in my chair. Who needs legs?"
Dear ones, don't be like Mom's roommate. Don't focus on what you can't do, what you won't have and what you think you'll never be. When you do that...
You rob yourself of the joy of living in the moment. And you rob your loved ones of enjoying the real you.
You miss out on discovering your potential.
You miss life going on around you and in you. Your vision is so clouded by fear, worry, doubt, or anxiety that your focus remains inward, and you never see the needs or the beauty of others, of nature, of life.
You miss opportunities to laugh.
Not to mention, that you are throwing away the gift of life that God gave you. He celebrates you. You should too!
Live in the moment. Live in the now.
Don't wait twenty years to dance. Dance now.
Blessings Along the Path,
This post was shared with Barbie at The Weekend Brew, Janis at Sunday Stillness, Deb at Blessing Counters, Laura at Playdates With God, Joan at Sharing His Beauty, Holly at Testimony Tuesday, Kelly at #RaRa Linkup, Holley at Coffee For Your Heart, Beth at Wedded Wednesday, Deb at Blessing Counters, Lyli at Thought-Provoking Thursday, Crystal at Thriving Thursdays