For me, to live is Christ (His life in me), and to die is gain (the gain of the glory of eternity).
I had a dream the other night that I was arrested for disturbing the peace. When I told Hubbles of my dream, he laughed and said, "I can kind of see that happening." Thanks.
Anyway, the freaky part about this dream is that my sentence was death by hanging. I was led to the place where the hanging would take place and standing there, I realized that this was a reality. I was going to be hanged (hung?) and I would die. I suddenly felt frightened beyond anything I'd ever felt before--frightened, vulnerable, and utterly helpless,
When I looked around for the noose, all I saw was a hook on a wall. A coat hook. And I thought, Am I going to hang around like a coat until I just wear out?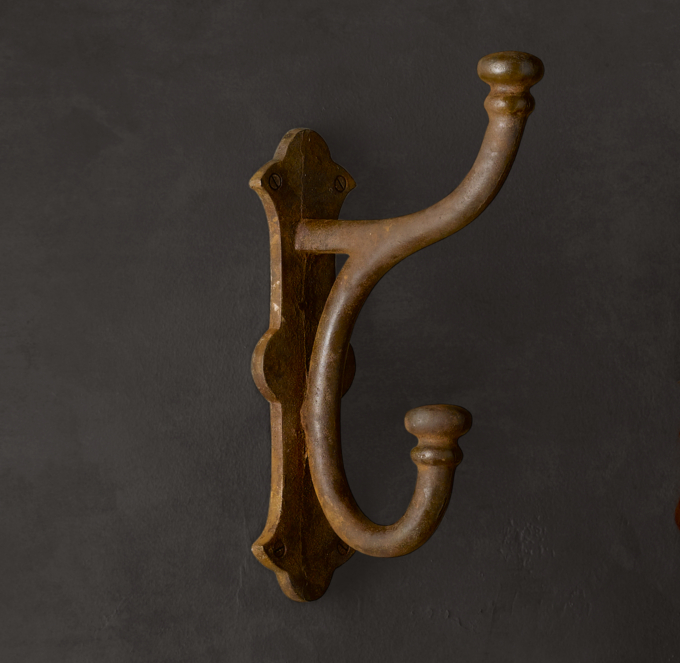 Perhaps I mentioned to my captors something about this not being a very effective way for me to pass on, and they thought better of it, because they decided to incarcerate me instead--for two years. Then, perhaps after that time, I'd hang. I suppose they needed awhile to perfect their torture methods. Lucky me.
What transpired next was more like a movie, and boy I wish I could remember it all, because it was quite good. I was left in some sort of marketplace to be looked after by someone while they prepared a cell or something, but that someone got distracted, and the rest of the movie was about how people helped me escape.
Okay, laugh if you will. Death by hanging on a coat hook until you just expire from boredom.
But the thing is...I can still remember the heart-pounding fear. The reality of facing my death. There was no way out. (Well, apparently there was a loophole since they hadn't thought the whole coat hook thing through and I was going to be jailed for awhile instead, but I didn't know that yet). I marvel at how we can recall feelings in dreams, as if they really happened.
It made me think that perhaps I was standing up for my beliefs and being persecuted for them. Like a martyr, which I am so not. Like Paul.
When Paul wrote his letter to the Philippians, he was imprisoned, enduring great suffering. Yet his writings were filled with encouragement and joy. He had learned to be content regardless of his circumstances and commissioned the church to rejoice in their sufferings as well (You can read a wonderful summary on the Biblegateway.com blog here). These words still commission us to the same joy today.
Now that I've experienced my own persecution (okay, so it was in a dream!), I can read this letter in a way I hadn't before and understand how Paul might feel torn between leaving this earth and those who rely on him for advice and guidance--not to mention those who love him--and spending eternity with Christ. An emotional struggle, for sure.
Getting back to my dream, I suppose my captors may have reconsidered allowing me to just expire on the coat hook because of how long it would take to actually shut me up---remember, I was arrested for disturbing the peace, not unlike Paul. Did they really think I'd just hang there and solemnly allow myself to fade away? Not this gal. I may not be the boldest evangelical out there, but I know how not to shut up---and I think that's not always such a bad thing.
Blessings Along the Path,
Mare
Sharing this blog with some of
these lovelies